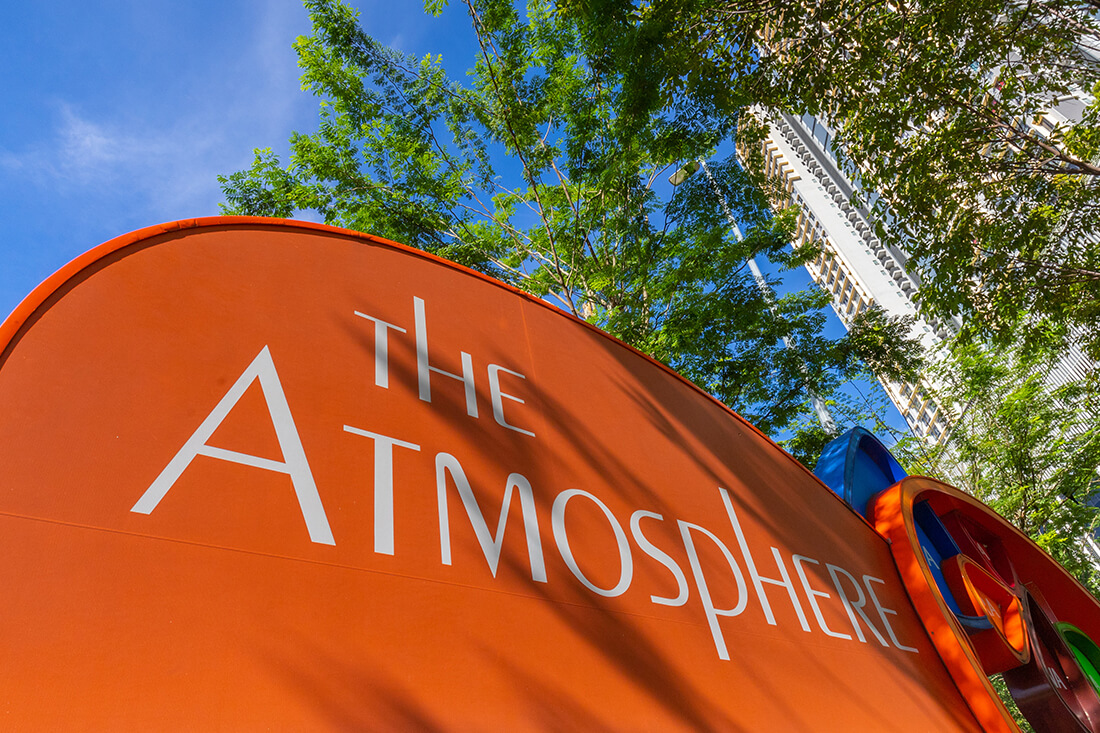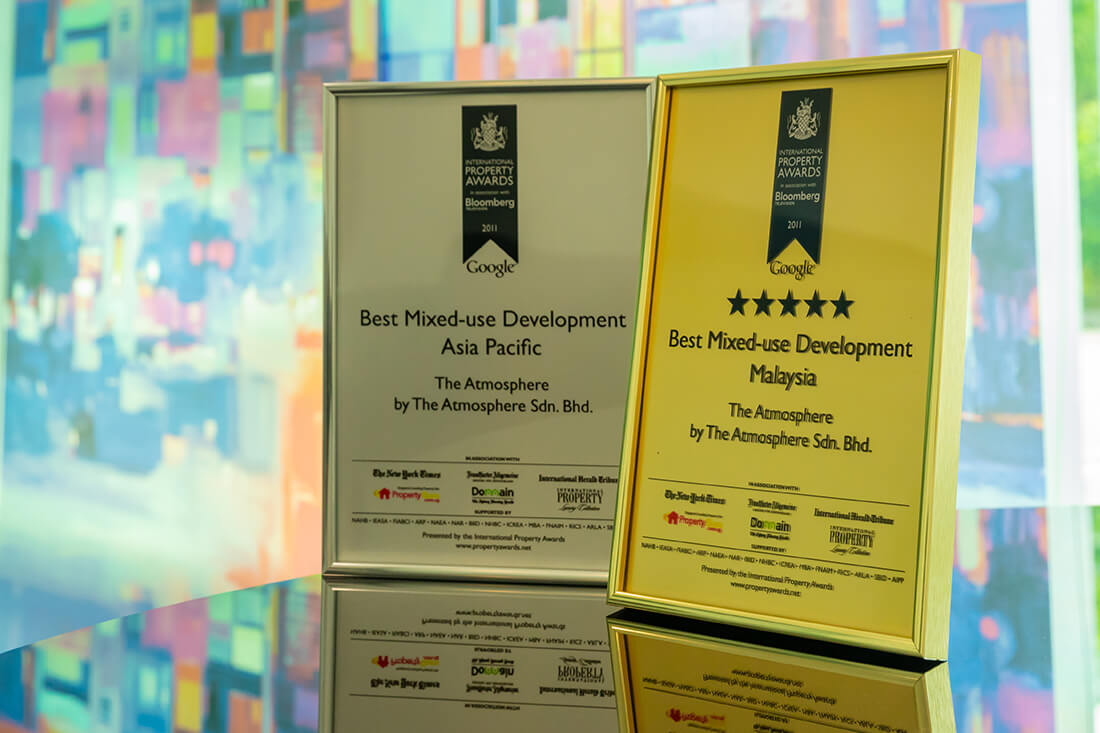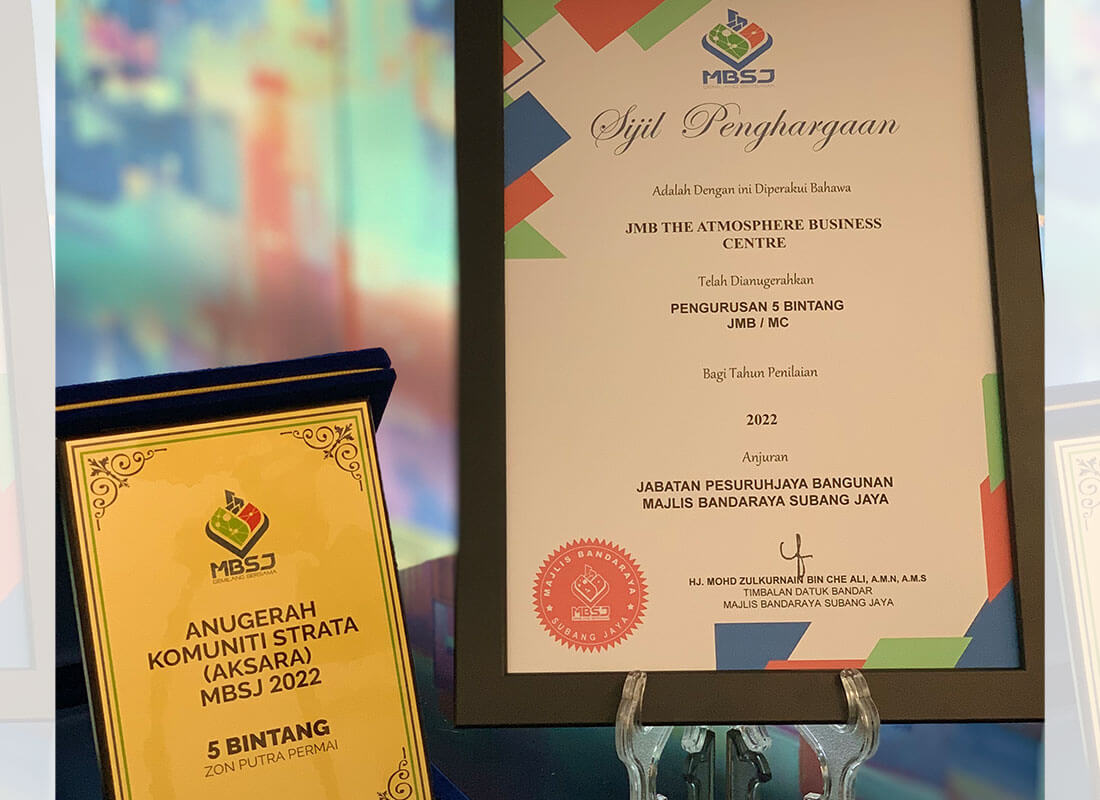 The Atmosphere Commercial Park
Envisioned as the place where all "layers of life" come to gather. The Atmosphere is an award-winning, strata-title commercial park that brings together commerce and community into a joint campus of activity.
Its award-winning design enriches the experience of visitors and tenants; featuring categorised zones for businesses to prosper, green spaces for community leisure and events, and wheelchair-friendly features for the disabled, the elderly and parents with strollers.
Asia Pacific Property Awards (2011) Best Mixed-Use Development (Asia Pacific)
Asia Pacific Property Awards (2011) Best Mixed-Use Development (Malaysia)
Strata Community Awards (Aksara) (2022) Five Stars Management Awards – Awarded by the Commissioner of Building (MBSJ)
The Atmosphere Commercial Park features an innovative garbage collection system to promote greener environments and cleanliness throughout the commercial park.
Refuse from the units is contained in a chamber built into the building to await collection by service staff. This keeps The Atmosphere's back lanes tidy and deters flies, lizards and other germ-spreading pests.
The collected refuse is then loaded into the on-site compactor and kept in a designated area until collected by the waste disposal contractor.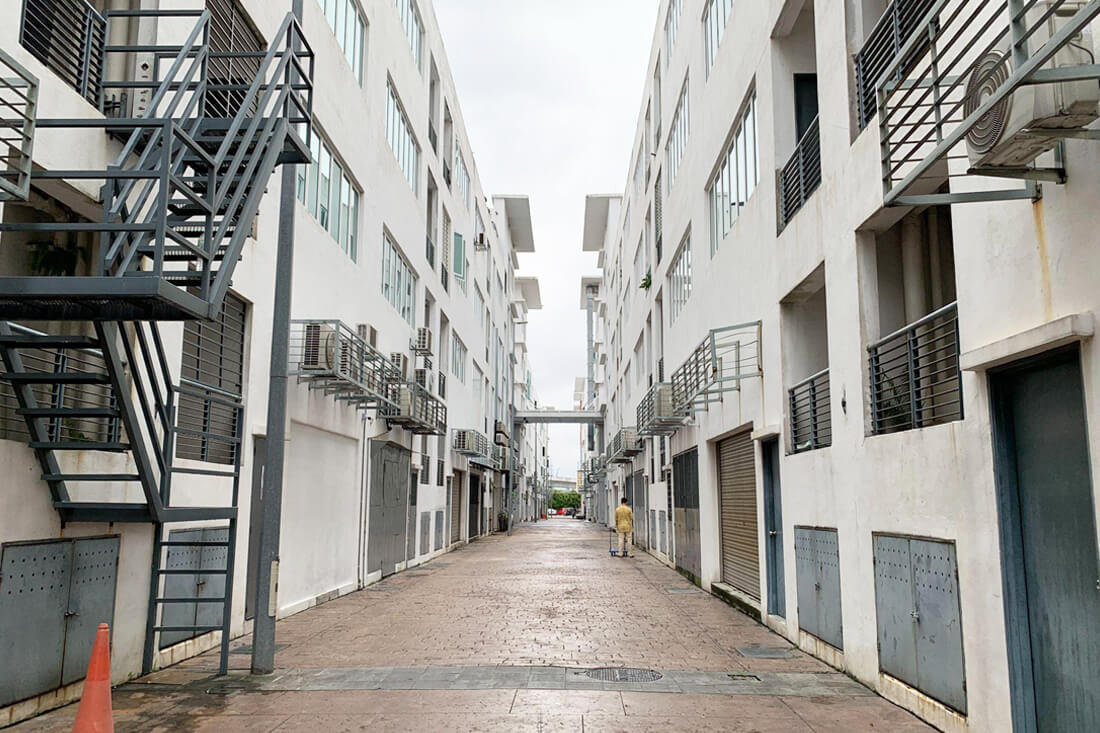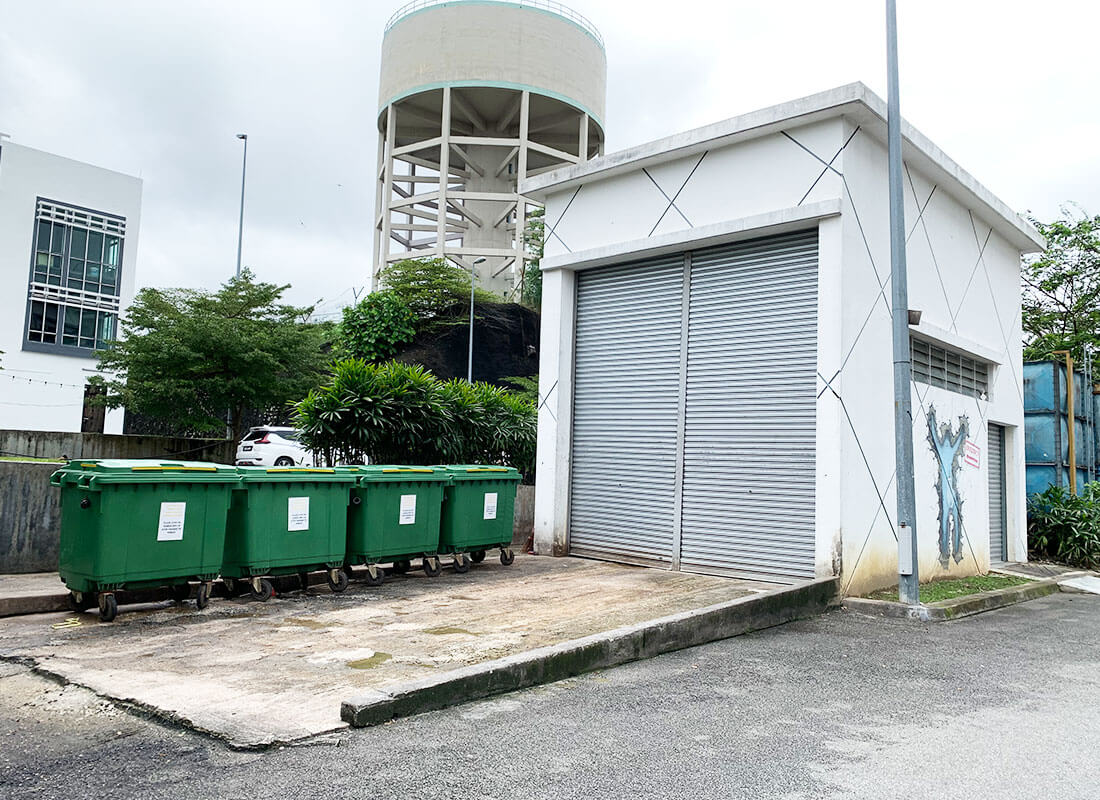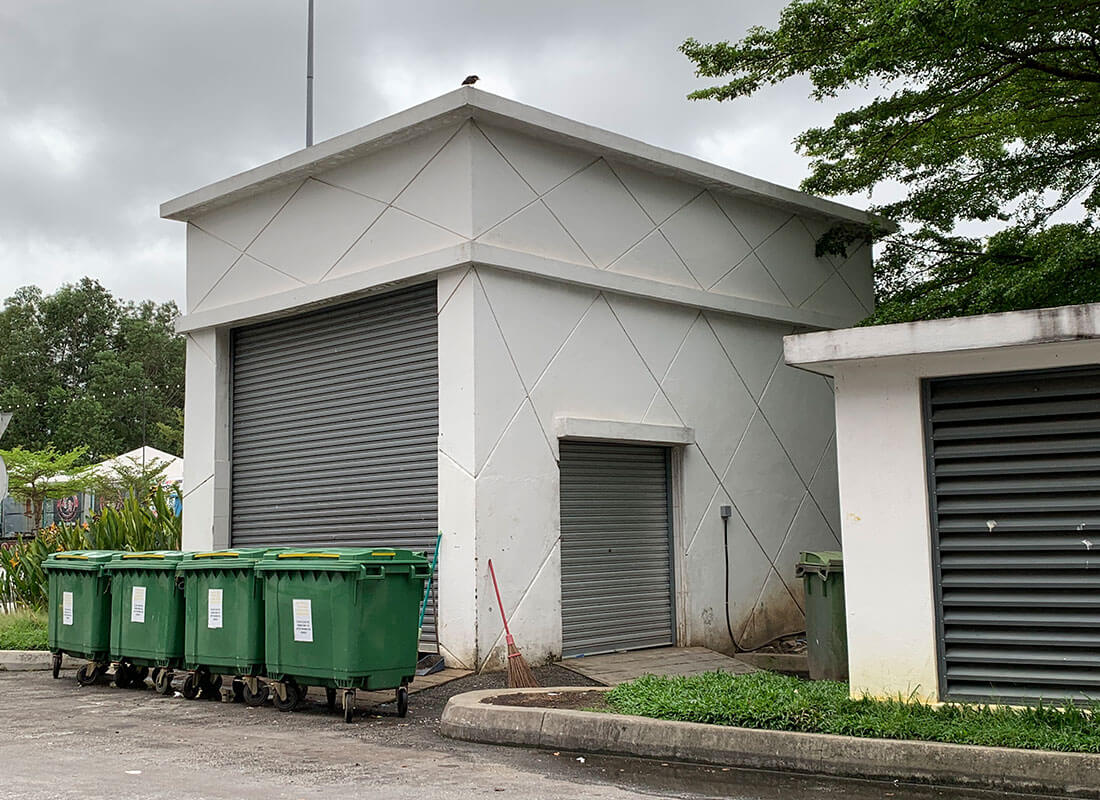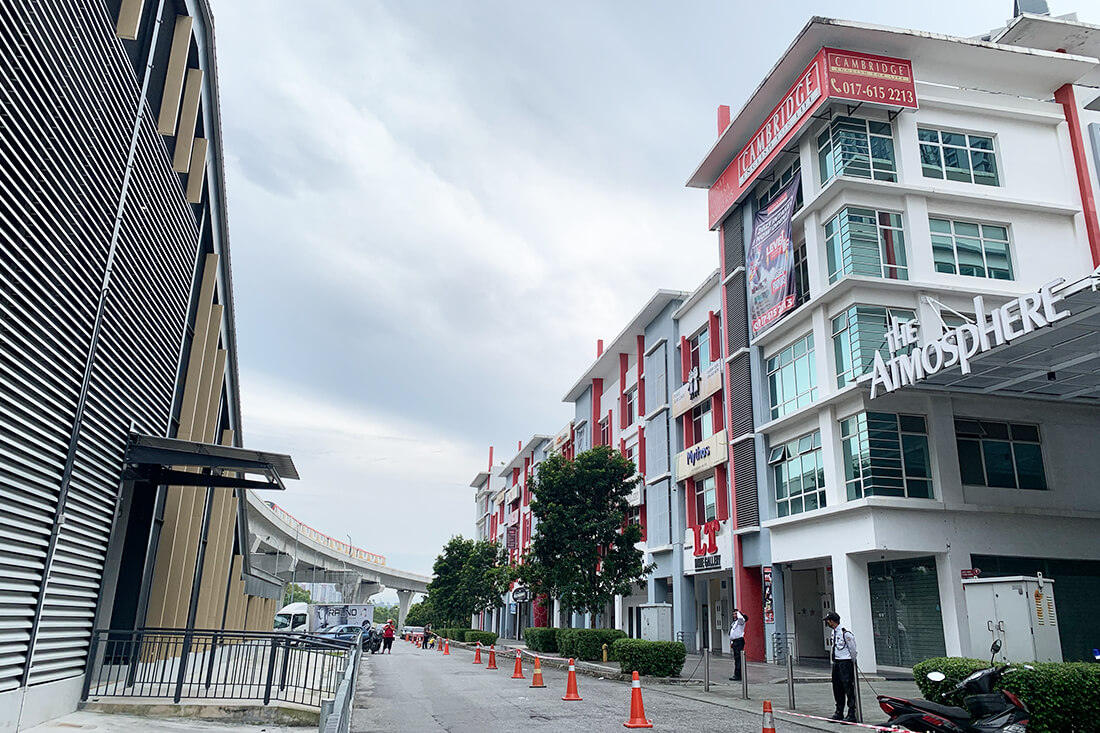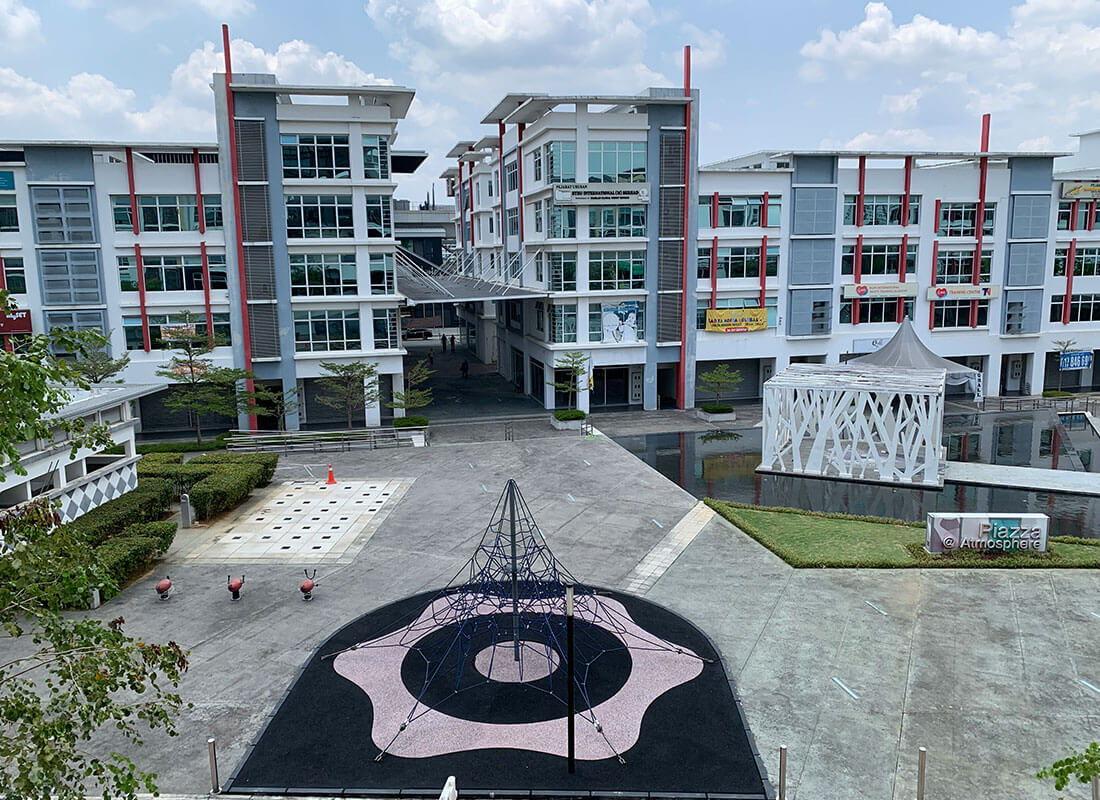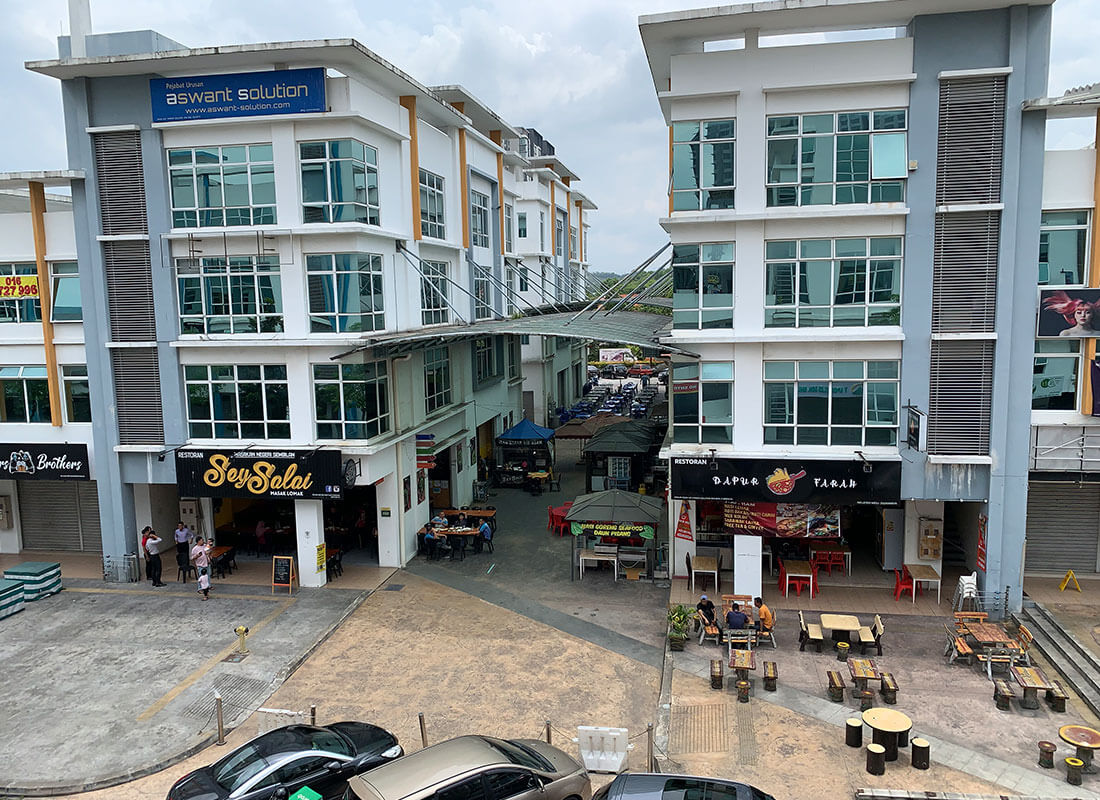 Located close to Taman Equine, D'Alpinia and Sierra 16, The Atmosphere Commercial Park offers an ideal setting for businesses to incubate and flourish with ease.
The Atmosphere's direct station, Putra Permai MRT and bus station, connects the commercial park to greater Seri Kembangan and is easily reached by highways from Kuala Lumpur too.
Along with a growing tenancy of local businesses, The Atmosphere is set to see an increase in capital value on the horizon.
High-level security protocols are in place to ensure the safety of all visitors and tenants within The Atmosphere.
Our premises are fitted with 24-hour CCTV surveillance and stationed guard posts along with the following security services:
Foot & Car Patrols
Manned Guard Services
CCTV Installation (for businesses)